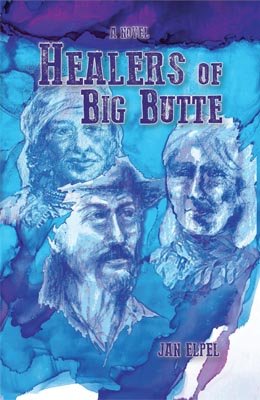 Healers of Big Butte
A novel by Jan Elpel
Healers of Big Butte is a light-hearted story of relationships and inner struggles during a little-known period of silver mining in Big Butte, Montana Territory, 1875-1877. But historic events intrude on the once pristine mile-high bowl on the Continental Divide, where miners and cattlemen come into conflict, and tensions lead up to the Nez Perce War. Paperback. 284 pages. July 2017. ISBN: 978-1-892784-39-1. $16.00

From the back cover:

Carrie Tarynton is both loved and feared in Big Butte, Montana Territory, 1875. She saves the life of a prized horse and confronts age-old superstitions and practices, as well as two "modern" physicians from the East. She enlists her intuitive women friends and a Shoshoni Medicine Woman to help heal her husband, Mac Tarynton, and her marriage. Mac seeks Kent Berrigan to help defend his ranch against mining companies that spoil pristine streams, while rising conflicts lead up to the Nez Perce War.
Order Direct from HOPS Press, LLC
See the Package Discounts below for big savings!
"Healers of Big Butte is another significant story from one of Montana's historical writers. The attention to detail and accuracy in Jan's latest novel, set in and around Butte, one of the most historically important places in Montana, cannot be overstated. The Healers are intertwined with each other in caring for the people of the Territory, albeit their opinions and practices are very different. It truly helps us understand life in the 1870s in the mining cities of Montana Territory."
--Margie Peterson, Editor and Oral Historian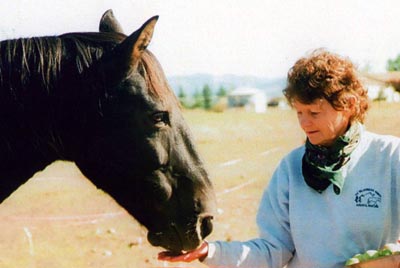 About the Author: Jan Elpel, Psy.D, grew up near the Missouri Headwaters in southwest Montana, and that sense of place and time frame the stories she creates set in the mid-nineteenth century. The Jewett family lifestyle among descendents of early immigrants in the 1940s was little different than that of the settlers in Berrigan's Ride and its sequel, Healers of Big Butte, eighty years earlier.

She participated in a Lewis and Clark pageant enacted at the Headwaters, and in 1958, wrote the original John Colter pageant which was produced at the Three Forks rodeo grounds, initiating the town's first Colter's Run. Her love of Butte began in mid-1980s when she worked at the old St. James Care and Psych Center, and specialized in child and family psychology. She explored much of the north side of Butte, which retains traces of its gold and silver mining days.
---
"Healers of Big Butte is a peek into the lives of strong women from different cultures in early Montana Territory. Jan Elpel does an excellent job of bringing history to life in her portrayal of the different styles of healing used on the western frontier, focusing not only on western medicine but on traditional healing practices as well.
-- Crystal Alegria
The Extreme History Project
Bozeman, Montana