Unique Books & Videos By Thomas J. Elpel
Click on any link to learn more about the product.
Most items ship within 24 - 48 hours....
except when we are out in the woods for a few days!
Take a look at our Environmental Record in business.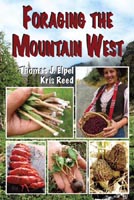 Unique Books & Videos by Thomas J. Elpel
Shanleya's Quest: A Botany Adventure for Kids Ages 9 to 99
Shanleya's Quest: Patterns in Plants Card Game
Botany in a Day: The Patterns Method of Plant Identification
Foraging the Mountain West: Gourmet Edible Plants, Mushrooms, and Meat
Participating in Nature: Wilderness Survival and Primitive Living Skills
Classroom in the Woods DVD Primitive Skills for Public Schools
Living Homes: Stone Masonry, Log, and Strawbale Construction
Slipform Stone Masonry DVD Video Companion to Living Homes
Build Your Own Masonry Fireplace DVD Video Companion to Living Homes
Direct Pointing to Real Wealth: Tom's Field Guide to Money
Roadmap to Reality: Consciousness, Worldviews, and the Blossoming of Human Spirit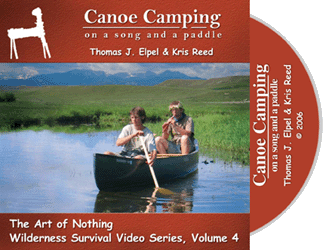 The Art of Nothing Wilderness Survival Video Series
Available on DVD!
3 Days at the River with nothing but our bare hands.
Mountain Meadows camping with almost nothing but the dog.
Mountain Lakes a survival fishing trip.
Canoe Camping on a song and a paddle.
Do you have an older edition of one of Tom's books?
Check out our special Upgrade Offer for our faithful readers!
Dear Tom,



I'm taking this opportunity to thank you so much for your awesome books. I love them. They are the best in every field. I am thrilled to see Botany recommended all over the place in plant and naturalist programs and our local elementary teacher already knew about Shanleya! I have Botany, Shanleya, Survival Skills, and Roadmap. I am so grateful for the detail, clarity, overview, ideas, and presentation. Thank you for your work.

Best,
Pam Sherman
Boulder, Colorado
---

Thomas

I just received and read from cover to cover Participating In Nature. Just wanted to let you know that I loved it and used some of the info from it on my last course. Just thought I'd let you know because I get tired of reading inaccurate information about bushcraft/wilderness living, and so your book was a breath of fresh air.
--Jeff Butler
Northwoods Survival
New Brunswick, Canada