Unique Books & Videos By Thomas J. Elpel
Click on any link to learn more about the product.
Most items ship within 24 - 48 hours....
except when we are out in the woods for a few days!
Take a look at our Environmental Record in business.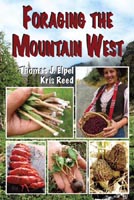 Unique Books & Videos by Thomas J. Elpel
Shanleya's Quest: A Botany Adventure for Kids Ages 9 to 99
Shanleya's Quest: Patterns in Plants Card Game
Botany in a Day: The Patterns Method of Plant Identification
Foraging the Mountain West: Gourmet Edible Plants, Mushrooms, and Meat
Participating in Nature: Wilderness Survival and Primitive Living Skills
Classroom in the Woods DVD Primitive Skills for Public Schools
Living Homes: Stone Masonry, Log, and Strawbale Construction
Slipform Stone Masonry DVD Video Companion to Living Homes
Build Your Own Masonry Fireplace DVD Video Companion to Living Homes
Green Prosperity: Quit Your Job, Live Your Dreams
Roadmap to Reality: Consciousness, Worldviews, and the Blossoming of Human Spirit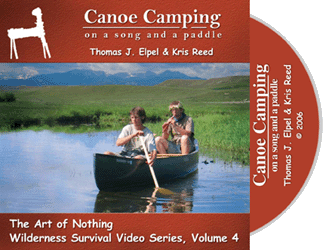 The Art of Nothing Wilderness Survival Video Series
Available on DVD!
3 Days at the River with nothing but our bare hands.
Mountain Meadows camping with almost nothing but the dog.
Mountain Lakes a survival fishing trip.
Canoe Camping on a song and a paddle.
Do you have an older edition of one of Tom's books?
Check out our special Upgrade Offer for our faithful readers!